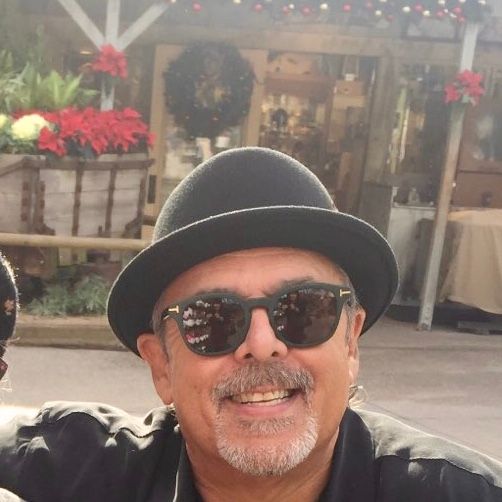 Victor Paul Sanchez
Born in San Pedro, California: Singer/songwriter, Producer, Engineer, Plays Guitar and Keyboards

Founder and songwriter for "Blue Dice".  I've had no formal training,  I strictly play and sing from the heart.  I fell in love with the blues at the age of 11 discovering Michael Bloomfield & The Electric Flag. My heart said, "That's it, this is what I want to do, play guitar like that and have me a band with a 3 piece Horn section and a Hammond B-3 Organ player too." 
I started my first original rock band at 15 and opened up for various artists like Blue Cheer, Canned Heat, Taj Mahal, REO Speed Wagon, Quick Silver Messanger Service, Malo and Azteca.  I played the rock scene for a while knowing my heart belonged to the blues.  I write songs in the hope of taking the blues to a new level.  The 1-4-5 progression is pure genius, but I try to add some spice and take it out of the box and give it my own touch of passion that stirs within my soul.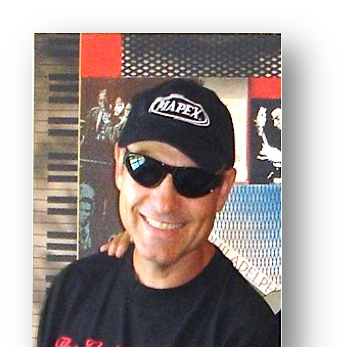 Jerry Cagelse
Born in So. California, Drums and Vocals
Jerry is a native of Los Angeles, CA.  He is an all-around gifted musician and always the consummate professional.  Jerry is a major contributor to any situation he's involved in.  After sharpening his chops at Berklee College of Music, he developed his career touring, playing locally, and doing sessions.  Jerry spent many years writing scores for and producing music for Mattel Toys, Ogilvey & Mather, and commercials, and has had the privilege of writing scores for and recording with artists such as Abraham Laboriel, Carlos Rios, and Motown.  Jerry is a Judge for Next Great Drummer and performs in their All-Star Jazz Band, and he currently teaches Drums & Percussion at Coast Music Conservatory, as well as playing for music ministry.  His biggest thrill is devoting his time to his young son, Cole Marcus, who happens to be the world's youngest Professional drummer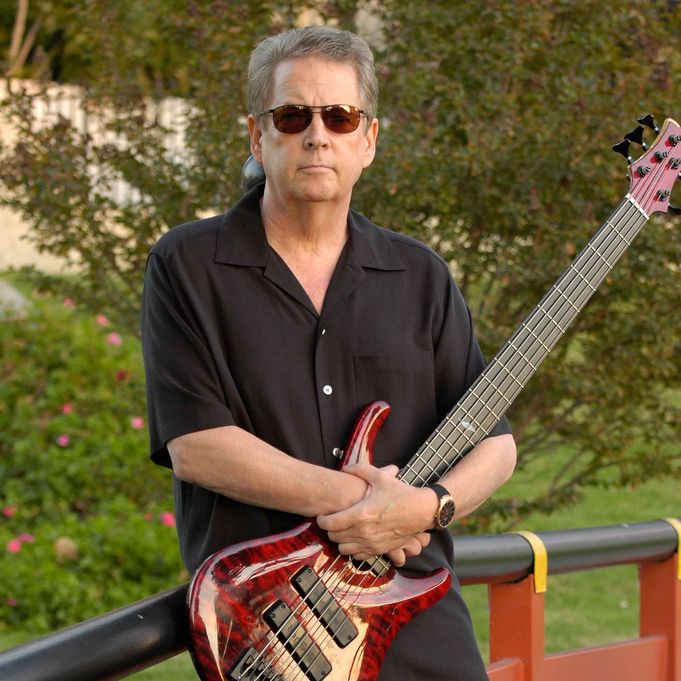 Greg Swanson
Born in New England: Plays electric 5 string bass and Fretless

Greg began playing Electric Guitar at 15 and made the switch to Electric Bass at 18, when he joined his first gigging Band.  
Since that time he has been fortunate enough to play with many accomplished musicians, primarily on the East Coast, performing Rock, Funk, Soul, R&B, Jazz, Jazz Fusion, Big Band, Acoustic, etc. in venues ranging from small clubs to large theatres. 
In Connecticut he played numerous gigs at the legendary Shaboo Inn nightclub. 
For two years he was the bassist with the Eastern Connecticut Performing Arts Center performing with the 10 piece Jazz band, as well as providing musical support for the Dance troupes and the Actors group. 
On the West Coast, among others, Greg was recently a member of 'Roughmix', a Jazz Fusion group nominated for an Orange County Music Award and the band 'Show de Force'.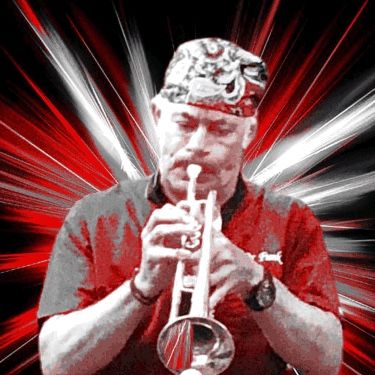 Micheal Duffy
Born in Minneapolis: Plays the trumpet
Add text
DR. MICHAEL DUFFY M.D.
Michael Duffy (aka Dr Funk) was born in Minneapolis and has been playing trumpet since grade school. He was involved in band, orchestra and jazz band in high school where he was inspired by his teacher and was introduced to soloing. It was with his high school jazz band that he was awarded for outstanding musicianship by the National Association of Jazz Educators during a Midwest jazz band competition. In college he played in a latin band in Minneapolis at various clubs and Third World Festivals. After a hiatus from playing to raise a family he returned to playing a number of years ago. He has played in several local bands for private events, including Cedars-Sinai Board of Governors Ball with Al Jarreau, and at local venues such as The Mint. His musical interests are diverse, ranging from jazz, funk, rock to blues. His inspirations include the great horn bands - Chicago, Earth Wind and Fire, Tower of Power- and the originator of the Minneapolis sound and iconic- Prince.